About Us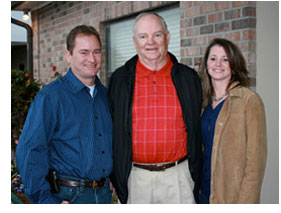 Established in 1993, Peppers Unlimited, Inc. carries through a long Bulliard family tradition of crafting pepper sauce—100 years and 4 generations. When we say we know peppers, we mean it! Edmond and Louise Bulliard produced and bottled the first commercially sold Cayenne Pepper Sauce in 1910, and we've been packing peppers ever since.
Located in St. Martinville, Louisiana, our state-of-the-art, 200,000-square-foot facility boasts the capacity to produce more than 100,000 gallons of bulk sauce a day and allows us to serve more than 1,000 clients worldwide in three distinct industries: retail, food service and industrial. The second biggest producer in the market, and the fastest growing—we're the business you know by flavor not name. Only 25% of our bottled product carries the Bulliard brand, but we guarantee you know our customers well. National retail brands, top restaurant chains, hospitals, schools, military and prisons worldwide rely on our customized sauces to spice up their food and heat up their sales.
Delivering something different for everyone, we use only top grade ingredients to produce superior products with a level of expertise and experience perfected over a century. Renown for our blending prowess, we'll meet or beat the competitor's best. Add our family-style service, on-time delivery, rapid reaction time, and no-fail product consistency, and you know why our customers keep coming back.